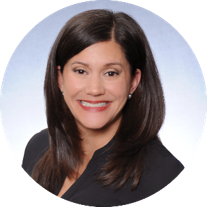 Team Agent | Provider
Shelly has been a licensed REALTOR® since 2016, and during her first year of business closed over $1.8 million in sales. During her second year, Shelly accomplished $2.5 million in sales as a single agent. This rapid rate of success can be attributed to Shelly's strong work ethic, her level of commitment to her clients, and her desire to be an exemplary role model to her two daughters.
An ever-passionate professional and insightful entrepreneur, Shelly excitedly joined the Katey Bean & Company team in September of 2017. Prior to real estate, Shelly explored her zeal for health and wellness via her own organics-based Day Care Business. She centralized her core company values around nutrition and general health, a niche that set her apart from competitors among childcare providers.
To this day, Shelly has thrived in helping people fully-realize their emotional and physical health potential. She continually strives for a stress-free environment in her own life, as well as in the lives of everyone she meets on a daily basis. Shelly brings this caregiver mindset to Katey Bean & Co., along with her skilled approach to networking, building communities, and her heartfelt dedication to her clients.
When not playing matchmaker between buyers and sellers, Shelly can be found chauffeuring her daughters around town, attending gymnastic meets/track runs/softball games, and volunteering at "Soup for You! Café" out of Bethany Lutheran Church. Shelly currently resides in Minneapolis with her family.