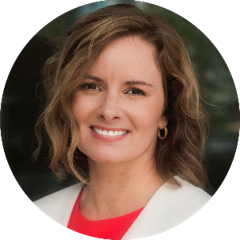 Katey Bean | CEO | GRI | Lead Agent | Pioneer
Katey Bean has been a licensed REALTOR® since 2005 and has obtained numerous prestigious designations along the way. She completed the esteemed Graduate of Realtor Institute degree during her first year in real estate, granting her national recognition for advanced training in the field of real estate. Katey is a 2019 & 2018 Presidents Club Award recipient, 2015 & 2016 Platinum Circle Award Recipient and 2013 & 2014 Gold Circle Award Recipient. In 2018, the Twin Cities Business and Mpls.St.Paul Magazine awarded her the "Super Real Estate Agent" Award only awarded to 3% of Realtors in the Twin Cities.
When Katey first began her career in mortgage financing, her enthusiasm for real estate had only just blossomed. Her work ethic, ambition, and entrepreneurial spirit further pushed her to pursue new ventures and help more people. While originating mortgages Katey soon decided to co-found a renovation company which invested in vintage properties throughout the Twin Cities. As the lead agent in this role, she identified investments, purchased properties, managed multiple projects, and marketed and sold luxury products. As a result, she currently owns residential and commercial investment properties around the Twin Cities. Soon after, Katey began her second company, Agent Concierge, a business offering executive level administrative assistance to real estate agents.
Katey Bean offers a uniquely comprehensive approach to the home-buying and home-selling process with experience in real estate extending far beyond the front door. Her passion for hospitality, providing concierge-level service, and meeting new people is unmatched in the industry. Through her team's demonstrated 5-star assistance, In any congenial host, there is empathy, mutual understanding, and a genuine care for your company's needs. These concerns have always been central to Katey's journey and conviction.
Married for 22 years, Katey has two kids and two four-legged friends, Sophie and Sadie. She loves collecting sea shells, watching baseball games, kayaking, and supporting the Ronald McDonald House (a charity near and dear to her heart.) Born and raised in Minneapolis, she proudly still calls it home.