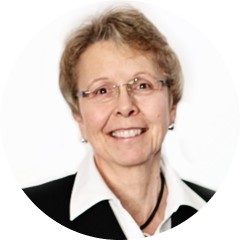 Team Agent | New Construction Specialist | Advisor
Jacque started her Real Estate career at Keller Williams Realty firmly believing it is her calling to help her clients successfully wade thru and complete, their life changing housing transactions. She is a multiple Silver and Gold KW Award Winner and a repeat MN Monthly "One of the Best Real Estate Professionals in MN". In 2018 Jacque accomplished closing over $10.2 million in sales for her buyers and sellers as a single agent, a feat, few solo agents can achieve. She made the move to join "Katey Bean & Company" in March 2019 sincerely respecting the Client-First approach, professionalism and business acumen that KB&Co. reflect in their service to all they represent.
Growing up in Hibbing, on the Iron Range of Minnesota, Jacque learned how to read a blue print at a very young age. Her passion for housing runs through her family tree of a cabinet maker, a finish carpenter and business owner of a building specialties company.
Early on Jacque worked for her family-owned commercial and residential hardware business and regional distributorship, "The Pella Window Store." Further developing these interests, she graduated from Gustavus Adolphus College in St. Peter, MN with Degrees in Design & Business Marketing.
As a skilled businesswoman Jacque's career has been compromised of many ventures including a private business owner of a vending company & sales manager for over 37 stores in the Midwest. She has raised significant money for institutions for core college changing projects and has always been engaged heavily in local community service and family church.
When not working with Buyers & Sellers alike, Jacque currently curls in three different leagues in the Saint Paul Curling Club, one of the largest curling clubs in the world. Her passion for the sport has led to leadership roles in many organizations and she presently belongs to 3 women's curling organizations: The Bonnies, The Carin Lassies and the United States Curling Association. She currently lives with her husband in Mendota Heights.